Military Discount at Tonkin Hillsboro Chevrolet
WHO IS ELIGIBLE? WHICH VEHICLES ARE ELIGIBLE?
Special offer on eligible, new vehicles is available to the following: Active Duty members, Reservists, National Guard members, all Veterans and Retirees of the U.S. Army, Navy, Air Force, Marine Corps, and Coast Guard, and their sponsored spouses. This program is available through all participating U.S. GM Dealers. Please inform your dealer of your intention to use the GM Military offer during your first contact with your dealer.
Many new and unused 2022 GM vehicles; SUVs; crossovers; midsize, light-duty, and HD pickup trucks; and passenger and cargo vans are eligible. Vehicle eligibility may change over time, so check with the dealership before you buy.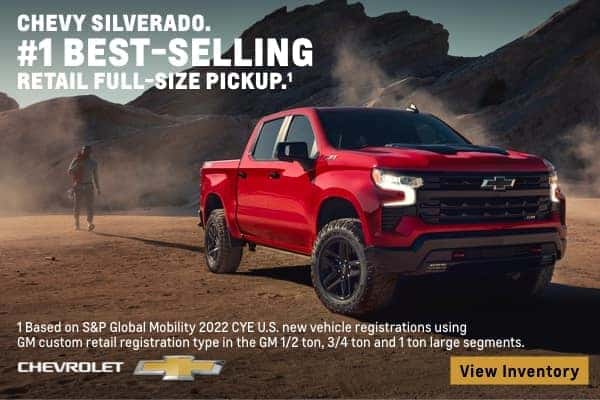 GM PROGRAM RULES & GUIDELINES OVERVIEW
The General Motors Military Appreciation Program (the "Program") provides eligible participants (each a "Participant") residing in the United States with the opportunity to apply the program offer to the purchase or lease of a new and unused vehicle ("Eligible Vehicles") from a participating dealer. A Participant may also provide eligible individuals (each a "Sponsored Purchaser") residing in the United States with the opportunity to apply the program offer to the purchase or lease of an Eligible Vehicles from a participating dealer.
By purchasing or leasing an Eligible Vehicle through the Program, both the Participant and the Sponsored Purchaser acknowledge and agree to be bound by these Rules and Guidelines.
It is the Participant's responsibility to know these Program Rules and Guidelines and to make them known to each Sponsored Purchaser. Violations of these Rules and Guidelines by any Participant or his or her Sponsored Purchaser will result in sanctions against the Participant. The Program Manager shall have sole discretion at all times to enforce these Rules and Guidelines and suspend a Participant's and/or a dealer's participation in the Program.
The Program may be withdrawn at any time, and its terms are subject to change from time to time by GM. Final decisions in all matters relating to the interpretation of these Rules and Guidelines rest solely with GM.
The Program cannot be retroactively applied to a prior purchase or lease.